PPE (Personal Protection Equipment)
3Q offer a full range of PPE to cover from head to toe including safety helmets eye protection, ear protection, clothing, thermal clothing, gloves, safety boots and special hazard work wear, flame retardant, high visibility garments through to made to measure clothing and chemical suits from leading manufacturers:
Timberland, Centurion, Marigold, Moldex, CAT, 3M, Ansell, Bolle, Dr Martens, Jallatte, Peltor, DEB, Showa, Cofra, Uvex, Kimberley Clark, Tyvek, JCB and many more.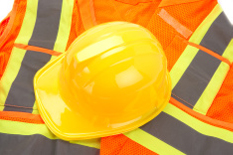 High Vis Clothing Range
Our high visibility reflective clothing range is available in several different colours, all which can be printed with your branding & any specific wording – Corporate Services
The range covers both lightweight summer and heavy warm winter options.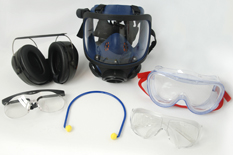 Eye, Ear & Breathing
A vast range of eye protection goggles and safety specs from many OEM's are available. Ear protection we offer simple earplugs to noise reduction ear defenders and our breathing offer includes all manner of dust masks and onsite Face mask fitting if required.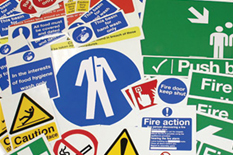 Safety Signs
There are numerous different safety signs  that need to be displayed in and around your factory, work site, laboratory, or workshop therefore we can supply all the most frequently needed type and can also source many more – all available in various sizes.
New 2019 3Q Tools & Accessories Catalogue – Call 01472 355870 to request a catalogue.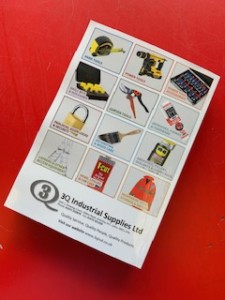 With different type of Disposable Protective Clothing, Chemical Protective Clothing, Turnout Gear, CFR Gear, Drag Rescue Device, Extrication Suits, Safety Gloves, Wildlands Fire Gear, Hand and Arm Protection, Heat Protective Clothing, Hi Visibility Reflective Clothing, Woven Apparel, Arc Protective Clothing, and much more… Our Safety Clothing, Safety Workwear, and Personal Protective Clothing products are proven on-the-job everyday and are specified routinely for workers in the chemical petrochemical, health care, automotive, glass, cement and other industries in which hazardous materials must be handled.